KELCO Industries
KELCO Industries is a manufacturer of expansion joints, metal bellows, and bellow assemblies metal hose assemblies, expansion compensators, and pump connectors. Their expertise is in the design and engineering of motion and flow control products to meet customers' individual needs.
Bellows featuring multi-ply geometry produced by telescoping thin wall precision tubing. The most important feature of KELCO (formally Flex-Weld) bellows is the multi-ply geometry produced by telescoping thin wall precision tubing. Utilizing the same dimensions,  bellows can accept significantly more movements than our competitors. The stresses induced on the individual layers of bellows are a fraction of the stresses induced in single wall bellows of equal thickness. This results in  bellows having a much higher cycle life and lower spring rates than our competition.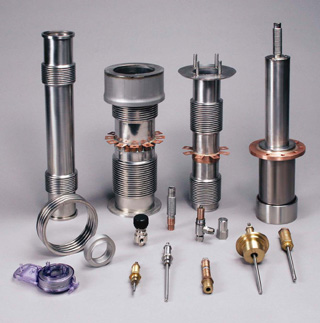 Designed and engineered to carry a variety of media in pressure or vacuum applications, the Keflex™ brand is one of the most recognized names in the HVAC industry. Its origin dates back over 100 years and is synonymous with quality and durability. Many of the products available in the industry today are imitations of original Keflex™ designs.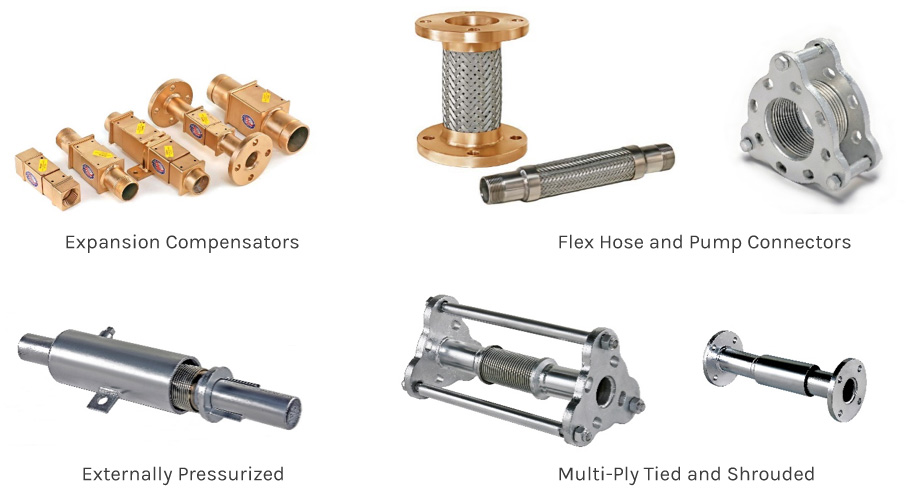 KELCO (formally, Flex-Weld, Inc.) Keflex™ engine and exhaust bellows are the most reliable in the industry. They offer a 5-year extended warranty for the products they design. They can perform complete engineering take-offs on all new and refurbished ship exhaust systems, including expansion joint selection, location, quantity and system configuration. They have exceptional expertise in our multi-ply thin-wall bellows construction with proprietary convolution shape. This combination provides their bellows with extended fatigue resistance and cycle life.
The bellows can be manufactured from a wide range of alloys, including T-321 high temperature-resistant stainless steel, T-316L corrosion-resistant stainless steel, or Inconel and Monel alloys to preclude salt water and chloride corrosion. Their metallurgical department can analyze failures and engineer a suitable replacement.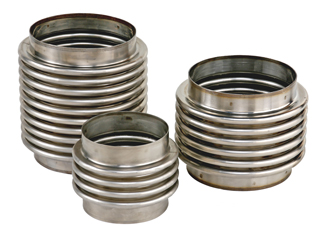 More Information
For more information about KELCO Industries Expansion Joint Products, click here to visit their website or contact us.